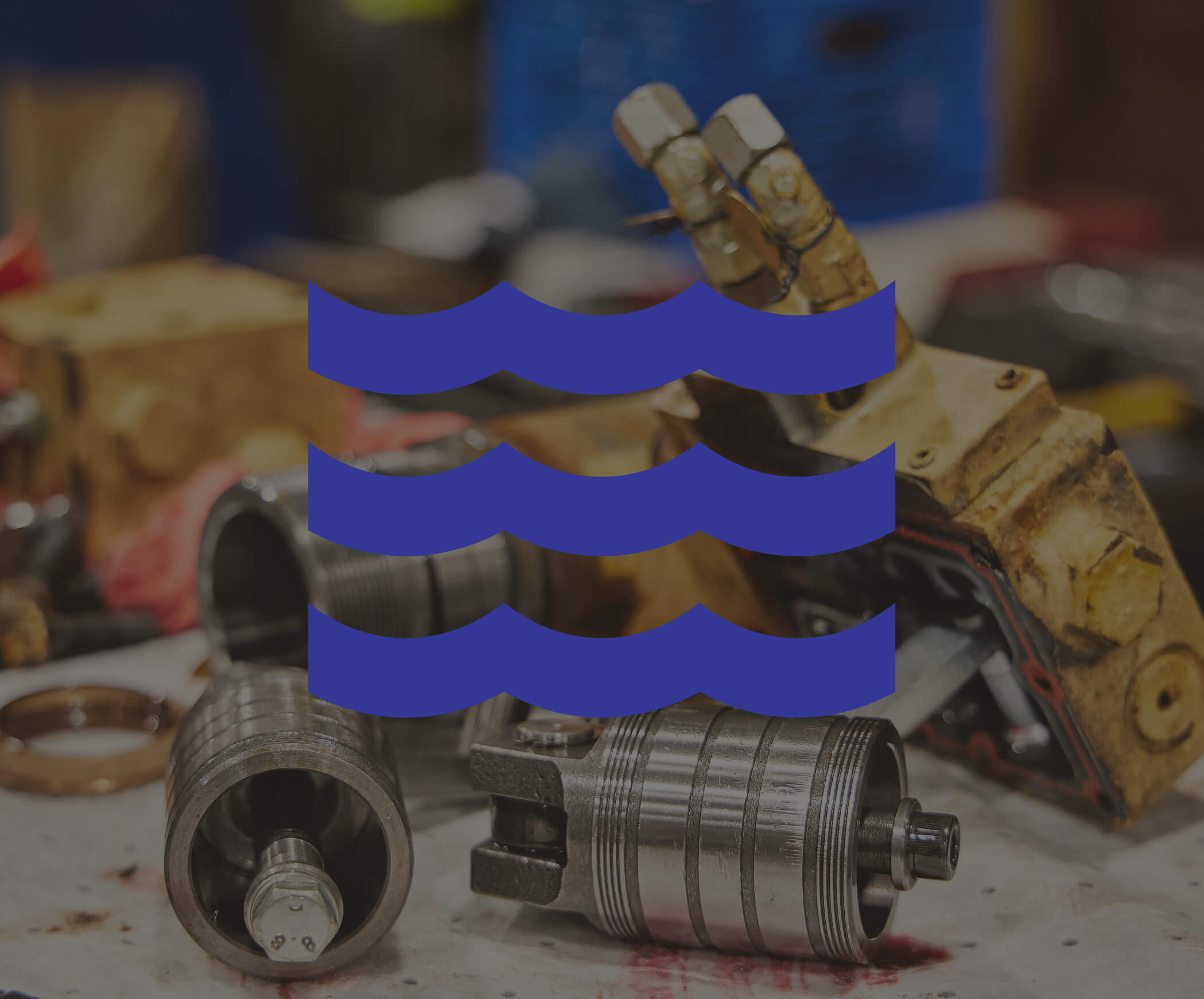 RCN Vessel – YFU 128 Pollution Control Jet Boat – Aluminum Hull Repair
Job Scope:
AFTI provides the DND with their services thru maintenance, upgrades and refit contracts. In this particular case, the RCN jet vessel was experiencing a performance issue that was perceived to be associated with its jet drive components.  AFTI arranged for the transport of the vessel to its facility and high-pressure cleaning of marine growth, prior to the conducting the inspection process.
The inspection process identified the aluminum hull surface was compromised due to significant surface material wastage and pitting. AFTI retained the appropriate engineering services to perform plate thickness readings of the vessel's entire hull and an electrical survey to identify suspected corrosion issues due to electrolysis degradation of the plating. The compromised areas were identified, recorded, and marked for the removal and replacement of new aluminum plate.
The Solution:
Various mechanical components of the propulsion system, including the engines and sections of deck plating were removed to allow replacement of the hull plating of the affected areas. Prior to the re-installation of the jet drives, several component items were identified for replacement and were fabricated and installed by AFTI. As part of the QA/QC process, non-destructive testing by means of dye penetrant was performed on all welding, both internal or external prior to application of anti-fouling protective coatings on the hull.
The project was successfully completed all necessary repairs utilizing AFTI's accredited welding fabricators and mechanical technicians. AFTI provided all necessary materials, equipment and resources of the project to complete the necessary fabrication and welding of the aluminum plating and jet drive components. In addition to the welding and fabrication services, AFTI also provided project management and coordination of numerous client specific vendors, including; hull thickness survey, high-pressure water blasting/waste removal, non-destructive testing, electrical survey, protective coatings application and vessel movement.
The Results:
A successful sea trial and hull integrity test was conducted dockside and DND accepted all work performed on the asset. YFU 128 jet boat was returned to the RCN to performed its various duties.